Happy Birthday
Latest topics
»
Inspirational Quotes
by
President Roosevelt
Mon Aug 14, 2017 10:08 pm
»
Stay Positive with Sparkle
by
Evie
Mon Aug 14, 2017 7:16 am
»
What do you think about power places?
by
Night Eyes
Wed Aug 02, 2017 1:34 pm
»
13 Things You Should Give Up If You Want To Be Successful
by
Night Eyes
Mon Jul 31, 2017 5:44 pm
»
Shine's Genie
by
kazoo
Mon Jul 31, 2017 1:46 pm
»
Question time.
by
Luney
Mon Jul 31, 2017 3:17 am
»
What Good Things Happened to You Today?
by
Evie
Sun Jul 30, 2017 9:03 am
»
What do you want to manifest this month?
by
kazoo
Sat Jul 29, 2017 2:24 pm
»
Ever feel like Belle?
by
kazoo
Sat Jul 29, 2017 2:15 pm
»
'5 Secrets to Wu Wei'
by
LittlemissSunshine
Thu Jul 27, 2017 1:27 pm
»
Learning to Trust the Universe
by
Night Eyes
Thu Jul 27, 2017 7:34 am
»
I am grateful for...
by
Evie
Mon Jul 24, 2017 8:47 pm
»
The Daily Thich Nhat Hanh
by
Evie
Mon Jul 24, 2017 1:36 pm
»
The Giggle Thread
by
Evie
Mon Jul 24, 2017 1:10 pm
»
How is Everyone?
by
Night Eyes
Wed Jul 19, 2017 9:38 pm
»
Introduce yourself
by
Luney
Sat Jul 15, 2017 2:06 am
»
Positive Affirmations
by
Luney
Sat Jul 08, 2017 2:53 am
»
Shiny, Pretty, Happy Things
by
Night Eyes
Tue Jun 27, 2017 8:59 am
»
Positivity app
by
Night Eyes
Mon Jun 26, 2017 8:35 am
»
Cleaning home from negative energies
by
kazoo
Fri Jun 16, 2017 3:06 pm
»
Share your Recipes
by
Luney
Mon May 08, 2017 12:39 am
»
Inspiring Videos
by
Evie
Sun Apr 23, 2017 9:09 am
»
Depression
by
Night Eyes
Sat Apr 22, 2017 9:46 am
August 2017
| Mon | Tue | Wed | Thu | Fri | Sat | Sun |
| --- | --- | --- | --- | --- | --- | --- |
| | 1 | 2 | 3 | 4 | 5 | 6 |
| 7 | 8 | 9 | 10 | 11 | 12 | 13 |
| 14 | 15 | 16 | 17 | 18 | 19 | 20 |
| 21 | 22 | 23 | 24 | 25 | 26 | 27 |
| 28 | 29 | 30 | 31 | | | |
Calendar
Top posting users this week
It's still Memorial Day in the U.S. and on this day as well as Veteran's Day in November we remember and honor those who served and died in our armed forces. In this post I'll write about Easy Company and how they deal with fear in war as well as how we can deal with fear too. The simple answer is
love
.
Those of you who know me might think
The Sopranos
is my favorite TV show, but it's actually my second favorite. My favorite show is
Band of Brothers
and I can't begin to tell you how big of an influence this show had on me. At a time when I was seeking to find the leader in me, to know myself and to dare against the impossible, to brave some big challenges ahead, when leadership was placed on my shoulders and I didn't know what I was doing or if I would succeed,
Band of Brothers
gave me the spirit, direction and resolve to keep moving forward.
It's the the story of Easy Company, 2nd Battalion of the 506th Parachute Infantry Regiment of the 101st Airborne Division in the U.S. Army, also known as the Screaming Eagles. Of the many heroes of WWII, they are the one most famous and an elite group.
Their training started in Tamp Toccoa in Georgia and involved endless runs 3 miles up and 3 miles down Currahee Mountain. Currahee is also their motto - an affirmation - of how tough their training is and that they can rely on it to get the job done. On D-Day they parachuted into Normandy, France for Operation Overlord and disabled a battery of 4 German heavy guns in a heavy firefight. With those guns disabled, Allied Forced coming in through Utah Beach could make it through and D-Day was a success, a huge turning point in the war.
More of their actions included braving a surprise attack at and securing Carentan, fighting the 107th Panzer Brigade in the Netherlands for Operation Market Garden,  and rescuing over 100 British troops outside Arnhem. Operation Market Garden was a tactical failure, what appeared to be an easy way into Germany by freeing the Netherlands and securing their bridges became a heavy price. The Allies had to find another way into Germany.
Easy Company than advanced towards the Ardennes Forest in Belgium for the Battle of the Bulge - the largest engagement in the history of the U.S. army. The Germans launched a major tank offensive and surrounded the 101st Airborne at Bastogne. Even with severe weather and so much loss and damage, they held the line and fought until Patton's 3rd Army came in and they broke the German line. With that, they went to Germany and secured Hitler's famous Eagles Nest.
Growing up, it was easy to see war as kid's stuff. It looked cool on news footage of target screens showing attacks in Iraq and Afghanistan. War became synonymous with fun; it was the easy stuff of video games and anime. With
Band of Brothers
, the horror, cruelty, and brutality that comes with war became front and center, as well as the humanity and tenderness that can also be found on the battlefield. It's a definite reminder that peace and freedom come with a price that cannot be taken for granted and we must be grateful for it. Easy Company was very humble about their accomplishments. They would say that they don't deserve accolades more than any other soldier in the fight, but I think they are remembered dearly because people saw in them the power of the common man to do good, to protect and fight for others, to make a difference. Indeed, Lt. Richard Winters become my idol and some of the best leadership lessons I learned came from
Band of Brothers
and they are:
1. Stay strong in body, mind and spirit. Keep moving forward. You can't be a strong leader if you don't have purpose and direction and heart yourself to keep going. Your own positive energy is crucial for leading a team.
2. Always give your team purpose and direction to guide their efforts. Communicate your plans quickly and simply. Always remind them that you believe in them and really connect with them, let them know you care. Lead by example by doing the work, leading from the front, and staying positive yourself.
I applied these leadership principles to my own life and they worked like a charm. In time, we changed things and had pretty good success. But one thing I forgot from
Band of Brothers
was how to deal with fear. When imagining all of the harrowing circumstances they faced in war, it's miraculous that they were able to control their fear and keep fighting. What was it that gave them their bravery? Was it their training? Their mindset? Both? Perhaps it was discipline? General Patton once said:
So perhaps it was discipline thanks to training and willpower. It certainly reminded me of those times when I became leader and how scared I was of failing and being responsible, but I knew that my confidence came from my discipline and perseverance, and all of that came from my positive mindset, together all of this became a guiding principle of being a strong leader in my book. But there is one thing I forgot. The answer, quite simply, is
love
.
It's said that Easy Company was a close-knit group, they were prepared to kill for each other, and also to die for each other. The Battle of the Bulge is remembered in history and video games as a climatic operation of war, a story of true American spirit and grit, but many veterans remember it for the terrible deaths and losses that occurred for their friends, watching their friends get bombed in their foxholes from artillery, sometimes losing themselves because they lost their friends too. I was rewatching the Carentan episode last week and one veteran said they all faced fear but they controlled it mostly because they knew that they couldn't let their friends down.
And then it hit me - love's always been the answer. Yes, the training counts. Discipline counts. Perseverance counts. But what really made me want to push myself and fight for a better future was love. I wanted to be the best I could be to help my family and to be strong for my friends, to really help them in their time of need. Whenever times got tough, I would simply think about the people I love and care for and that would be enough to keep me going. I would remember all the love I felt, all the good times, and it felt as if I found extra strength in my heart.
In
Think and Grow Rich
, Napoleon Hill said that love is a powerful mind stimulant that uplifts us to higher thoughts. By getting us "keyed up to high rates of vibration", love can help us access enthusiasm, passion, intense desire, creative imagination, the sixth sense, etc which helps us to achieve our goals. And it's said that love and pure appreciation are the highest vibration which attracts a life that we love. When we come to positive psychology and Law of Attraction, it's easy to take selflessness for granted since these topics are filled with selfishness and I don't think that's completely a bad thing since it can be good to have a strong sense of self. But I think there has to be a balance. There is great power in doing things not just for ourselves but because we do love and care for others and to think of others - especially those we love - can put things in perspective and open our mind, body and spirit to extra energy.
It reminds me two episodes from
Boy Meets World
, one of my favorite shows growing up. In one episode, Eric doesn't want to come home from a road trip because he didn't get into college and feels like a failure. Meanwhile, his dad Alan is contemplating how working at the grocery store was not really his passion or what he really wanted to do so he's trying to understand who he really is as well. Father and son confront each other. Eric is scared to come back home because he believes there's nothing for him and he's ashamed to have failed. But Alan tells him he never has to be afraid to come back because he'll always find the love and support of his family and the people who will help him figure out what he really wants. "How can you be so sure?" Eric asks. "Because he's Dad," says Cory (Eric's little brother). "Yep, that's mostly what I am," smiles Alan.
In another episode, Cory is frustrated because he think he has no talent and he blames his dad for it, calling Alan average. Alan shows him what average really means - he shows him the store where Cory's grandpa worked so hard for Alan to live a nice suburban life and take care of Cory, that average from this POV is a dream come true.  Cory then apologizes to his dad and realizes it's up to him to make his life meaningful. Cory tells him "Dad, I think I said all that stuff earlier because I was afraid about my life....when you meet somebody great...you begin to wonder if you're worth anything and if I'm not it was easier to blame you. But I know it's up to me to make my life something to be proud of."
And Alan tells him "Well, that's what life is about Cory. You spend your time searching for something to give your life meaning. Some people find it in their talent..."
Cory wonders "...but what if I'm not talented?"
Alan reassures him "Other people find it in other ways. You know when I knew my life was worth something?"
Alexandra cuts in "When I held you in my arms."
"Now how did you know I was gonna say that?" Alan asked.
"That's what my Daddy always said to me," she said.
I think these two episodes bring the point home - we can find our sense of self not just in career, money, talent, status, or our victories and failures. We can also find meaningful power and identity in love. Alan knew that even though he didn't like his job much, it didn't define him - being a dad and giving unconditional love and support to his sons was his true power. And I think Eric and Cory found that despite the setbacks or shortcomings they faced, they found meaningful experiences and personal power in giving love, being love, living in a system where love is central - the focus on family and friendship.
It also reminds me of that Rolling Stones song,
Salt of The Earth
. My generation is said to idolize Steve Jobs and Marc Zuckerberg, a job at Google or Facebook is like a dream come true, but I wonder about those with other jobs, especially the ones that aren't prestigious or desired. Maybe they don't like their jobs, maybe they have no passion for it and it's just a way to pay the bills, but I wonder if love carries them through, they do it to provide for their kids, to help their elderly parents, to get food for the stray animals they took in.
Their identity and sense of meaning isn't in the job or in survival, it's really in love - giving and supporting from love, finding meaning in the back and forth of love, family, and friendship. And I think there is great power in that. This is not to say that we shouldn't pursue selfish desires, pleasures, or basic needs. I think it can be good to balance our sense of self, but I think that we can find extra power in thinking about those we love and care about, remembering the good times with them, and likewise remembering that you yourself are also a part of that love and your sense of meaning is imbibed in moments of love.
So just as Easy Company dealt with fear by remembering that they had to be strong for their friends and that they wouldn't let each other down, I think it's good to think about moments of love to help us find our positive momentum and calm down the fears. So when you're feeling stressful or afraid, think about:
1. The mom and dad that love you unconditionally
2. The wonderful moments when you and your friends skipped school to go to the movies
3. When the girl you liked also liked you
4. The dog and the cat that licked you
5. Playing frisbee with your brother
6. When you were crying and your uncle bought you ice cream
7. That time you and your best friend broke the calculator in math class and laughed so hard about it
8. When you walked in late to school with your friends and you walked extra slow to reenact that scene from
Reservoir Dogs
9. That Shakespeare play you and your friends messed up but had a blast doing it
10. Appreciate what you admire about those you care about
You get the picture. Remember all the times when you felt love and remember all the people you love and remember how much they gave you happiness and remember how you want to do great things for them too. Think on it. Feel that love. If you believe in Law of Attraction, it will raise your vibration. And if you don't believe, perhaps these thoughts will be a jump-start to get your positive focus back and feel good. Hopefully you'll find lots of strength and it will pull you through the dark times. When the fear comes, I think it always helps to remember those you love, the good moments, and how they uplift you.
Top Dog





Posts

: 140


Points

: 490


Thanks

: 330


Join date

: 2016-05-16


Age

: 24


Location

: Chicago



I love this post Pres thank you so much for the amazing thought and effort you put into it
Love is all you need

Radiant





Posts

: 958


Points

: 2472


Thanks

: 1368


Join date

: 2016-04-29


Age

: 36


Location

: Wales



Great post Pressie

Reminds me of the Barbara de Angelis book
Secrets About Life Every Woman Should Know.
The last chapter is called -
Whatever the question, the answer is love.
Meaning whatever issue, problem or lack you are experiencing, reaching the frequency of love, is the highest possible vibration and will automatically start resolving the issue by raising its frequency.
I watched this movie last night called
Before I Wake.
It's horror, although I didn't find it very scary.
If you plan to watch it, then you may not want to read on since I'm going to discuss he ending below. You have been warned lol.
So in the movie a couple whose son drowned in bath adopts a little boy that has been abandoned by all other adoptive parents after a year or so after adopting him.
The problem is that all the kids dreams happen in reality while he sleeps and unfortunately even though it starts with pretty butterflies, he has nightmares about a monster that he calls Canker-man, a gaunt bald figure, with heavy breathing and sunken eyes that goes around eating people. He says Canker-man ate his mom and also ate a good portion of his adoptive parents.
The kid is not evil at all, he is terrified of the Canker-man, feels major guilt over hurting anyone and tries all sorts of tricks to keep himself from falling asleep.
After the newly adoptive father gets eaten by Canker-man the new mom starts looking for answers and finds the boy's mother's death records and her diary.
It turns out that the boy's mom was a single mom with no family that discovered early on that the boy has a gift and can turn his dreams into reality. According to records, she died of pancreatic cancer and since the boy was only 1-2 years old, the last time he saw his mom, she was gaunt, had difficulty breathing  and had sunken eyes, so his subconscious mind translated this last image into a monster "Canker-man, that ate his mom" and this distorted fear tortured him ever since.
He was just young and couldn't understand what cancer was and I think that was such a clever way to explain how your subconscious fears and phobias can control you, even if they make no sense.
When the canker-man appears, vicious as ever, the adoptive mom walks up to him and just holds him with love, which causes the canker man to dissolve into the boy instead. It was always just him and the love transforms the fear.
Radiant





Posts

: 526


Points

: 1476


Thanks

: 894


Join date

: 2016-04-30


Age

: 35


Location

: Florida



@President Roosevelt

wrote:It's still Memorial Day in the U.S. and on this day as well as Veteran's Day in November we remember and honor those who served and died in our armed forces. In this post I'll write about Easy Company and how they deal with fear in war as well as how we can deal with fear too. The simple answer is

love

.
Thanks for the wonderful post, President.

I never really like war things - I know there was a lot of heroism, and that friendships on the battlefield can be incredible, but it is still something - so horrible, brutal, that it is unspeakable.
It's the ultimate "othering", the ultimate act of anti-compassion, the ultimate manifestation of hatred and anger and terror. This is why, even though I always loved
Lord of the Rings
, for example, on one level, on another, it horrifies me - it crystallises what happens in battle. Soldiers being taught to kill are taught that the bags they're hitting as practice are
bad
, the bad guys they have to get rid of.
Only in reality,
they are not bad guys.
They are people.
They are people with brothers and sisters to support, with mothers and fathers who worry, people whose hearts are breaking with homesickness, people who just want to get out of the war, who are terrified, who if they survive will live with the ghost of war for the rest of their lives.
Nobody ever kills a bag. They kill a person.
And I don't believe it is
ever
okay to kill a person.
So how does that tie in with Tolkein? Well, Tolkein drew on his WWI experiences to write
The Lord of the Rings
.
In the epic, it seems
fine
that the heroes are killing the enemy - because the enemy is
pure evil
. Orcs, ringwraiths, and the lot. Thoroughly evil.
That is what soldiers are taught. Kill
them.
They are not
us.
They are
them.
They are the other side, therefore they are bad.
I believe that the media, even literature, colours our perception of war to a degree that it makes it seems
alright, the right thing.
War is never alright.
War is monstrous.
----
That ended up a lot longer than I had intended. I have many many more thoughts on your post, PR.

You make some very important points. I'll be back to talk about those, too.
Perhaps one thing I will say --- I thoroughly agree that love is the answer to fear. But in relation to war -- in some way, love must always be lacking on the battlefield. No, not between friends in arms. But love for the enemy.
Because if they loved the enemy, no one could ever fight.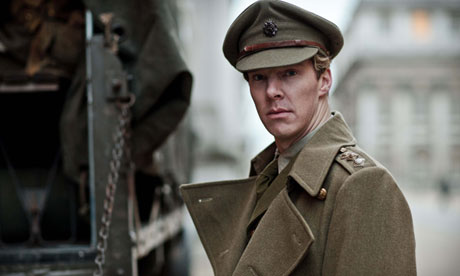 _________________
"The mind can go in a thousand directions, but on this beautiful path, I walk in peace. With each step, the wind blows. With each step, a flower blooms." - Thich Nhat Hanh
Radiant





Posts

: 1272


Points

: 3127


Thanks

: 1553


Join date

: 2016-05-12



Reminds me of this:
"Whenever you're afraid, it's proof that you've turned your back on love and chosen to have faith in the ego." - Gabrielle Bernstein
Forum Friend





Posts

: 347


Points

: 799


Thanks

: 280


Join date

: 2016-04-29



On the subject of war:



"And while it may be easier to dismiss your enemy as evil, hearing them out on policy concerns is actually an amazing thing. Because as long as your enemy is a subhuman psychopath that's going to attack you no matter what you do, this never ends."

_________________
"The mind can go in a thousand directions, but on this beautiful path, I walk in peace. With each step, the wind blows. With each step, a flower blooms." - Thich Nhat Hanh
Radiant





Posts

: 1272


Points

: 3127


Thanks

: 1553


Join date

: 2016-05-12



---
Permissions in this forum:
You
cannot
reply to topics in this forum